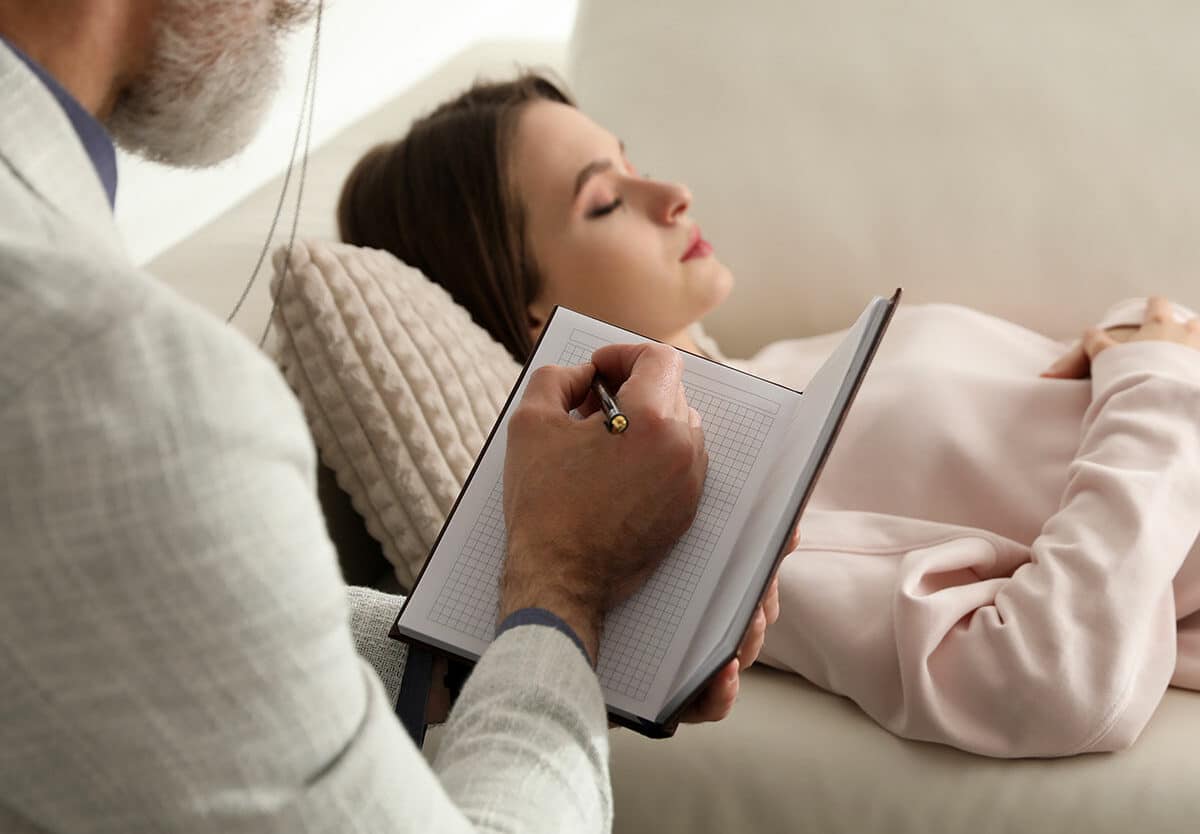 Hypnotism, the state of focused attention and heightened suggestibility induced by a trained professional, has been captivating human imagination for centuries. While often associated with stage shows and entertainment, hypnotism is a legitimate therapeutic tool used to address various psychological and medical issues. In this article, we will explore the experience of being hypnotized, shedding light on what it feels like to enter this altered state of consciousness.
The Induction: Relaxation and Heightened Focus
The process of being hypnotized typically begins with an induction, where the hypnotist guides the individual into a state of deep relaxation. Through calming verbal cues and sometimes gentle touches, the hypnotist aims to quiet the conscious mind and facilitate a heightened focus on the inner world.
As the subject relaxes, they may feel a sense of detachment from the outside world, similar to daydreaming or entering a meditative state. This trance-like state is characterized by a sense of calmness and openness to suggestion.
Heightened Suggestibility: The Power of the Mind
Once in the hypnotic state, the subject experiences heightened suggestibility, making them more receptive to the hypnotist's words and instructions. It is essential to note that hypnotism does not involve mind control or manipulation. Instead, it taps into the power of the subconscious mind, where beliefs, memories, and emotions reside.
During this phase, the subject's mind is open to positive suggestions, which can be used for therapeutic purposes. Hypnotherapy sessions are tailored to address specific issues, such as anxiety, phobias, or smoking addiction, by planting empowering and transformative ideas into the subconscious.
The Depth of Trance: Varying Experiences
Hypnotic trance is not a one-size-fits-all experience. Some individuals may enter a deep and profound state of trance, while others may experience a lighter level of hypnosis. The depth of trance can vary depending on an individual's susceptibility to hypnosis, their comfort level with the hypnotist, and their ability to let go and trust the process.
Regardless of the depth of trance, the individual remains aware of their surroundings and can choose to reject any suggestion that goes against their values or beliefs. This understanding is vital for addressing common misconceptions surrounding hypnotism.
Emotional Release and Insights: Unraveling the Subconscious
As the conscious mind takes a backseat, the subconscious mind comes to the forefront during hypnotic trance. This can lead to emotional release and insights into deep-rooted thoughts and feelings that may have been buried or overlooked.
Hypnotism can facilitate a sense of emotional catharsis, allowing individuals to process unresolved issues or traumas. It can provide a safe space for exploring the layers of the subconscious, paving the way for personal growth and healing.
Coming Out of Hypnosis: A Gradual Transition
Exiting the hypnotic state is a gradual process, where the hypnotist gently guides the subject back to full wakefulness. The individual may experience a sense of relaxation and rejuvenation, akin to waking up from a refreshing nap.
After the session, individuals often report feeling a greater sense of clarity and focus, as well as a renewed sense of motivation and purpose. Continued practice and reinforcement of positive suggestions can further enhance the benefits of hypnotism.
Conclusion: Exploring the Inner World through Hypnotism
Being hypnotized is a unique and transformative experience that unlocks the depths of the subconscious mind. While in a state of heightened suggestibility, individuals can tap into their inner resources and work towards positive change and growth.
Hypnotism, when conducted by a skilled and ethical professional, can be a powerful therapeutic tool for addressing various psychological and emotional challenges. By harnessing the power of the mind, hypnotism offers a window into the complexity and potential of human consciousness.